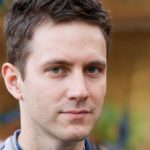 Do you want more information about me, discover my page "Who I am" You will easily find more information.
I'm Andoni kalunnian, I'm 31 years old, in my professional life I'm teleworking for a web agency in Montreal, Canada, I'm a native of Quebec, and I'm from American states.
I live in a couple with one child in a wonderful city west of Montreal in the beautiful city of Alexandria on the shores of the sumptuous Mill Pond Lake.
Discover my Hobbies and Passions
In my life I like traveling with my family, going out with my family in good restaurants, computers as a passion and as a job.
I did my apprenticeship and training in computer science in the USA for 5 years, then I came back to Canada; to work under contract with major groups in Canada to enhance their identity and visibility on the web.
Beside that, in my spare time, I'm a blogger. I write tutorials and tips to be more visible on the following social platforms: Twitter, Facebook, Instagram.
Do you wish know more or have you got a question ?
Click here for discover the contact form page